Reviews of Robot Vacuum Cleaners Under $300
Eufy RoboVac 11S — best robotic vacuum under $300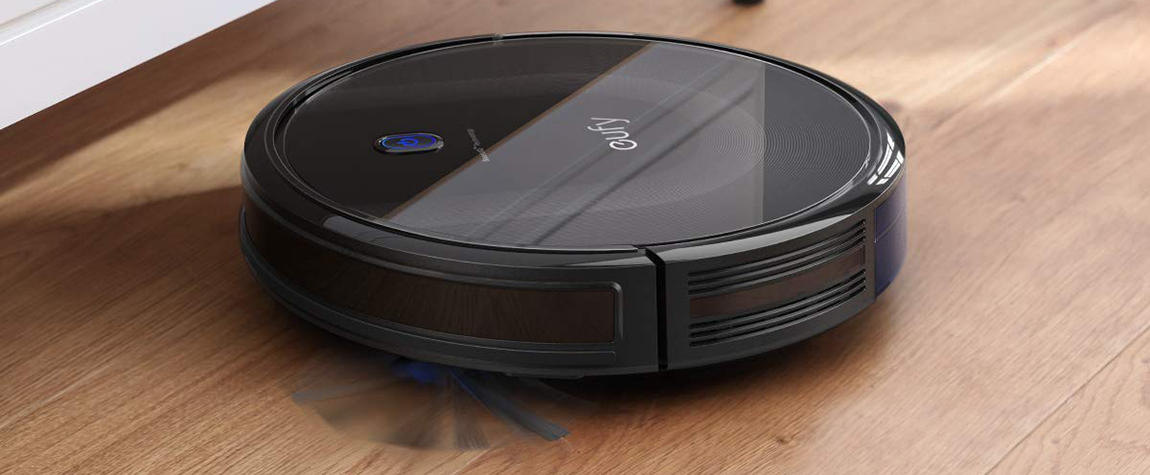 At a reasonable price, you can get a pretty powerful vacuum robot with 1300 pa suction and a sufficient dustbin capacity (600 ml) that will free you from worries about its clogging during one cleaning set. However, this device has some minor flaws such as an absence of the virtual wall, a display, and a remote control.
The process of cleaning is smooth and quiet.
In case, the battery is near to die, the smart robot cleaner stops working and goes to a charging station, in such a way it keeps the rest of the battery charge in order not to stop in the middle of the cleaning.
This model has a HEPA-style filter and an extra foam filter.
This cleaning robot goes around dark colored carpets accepting them as 'emptiness' and in order not to fall, it avoids these places.
The Eufy RoboVac 11S doesn't detect the dirtiest places at first, so the automatic vacuum rambles for a while before finding the necessary spotty place.
The Roomba 690 is definitely an affordable device for the majority of buyers that aspires to be called the best remote vacuum cleaner under 300 dollars thanks to Wi-Fi and Alexa options. Also, it has smart house features. It means that due to a voice command through Google Home, it commences cleaning when you give an order. However, the sensors are still far from ideal.
It identifies dirt and moves towards it from the beginning of the cleaning session and goes in circles if a place needs extra cleaning.
The dustbin is massive (700 ml) even not all more pricey models have the same one. It means you don't need to worry about its clogging in the middle of a cleaning session.
In case it gets stuck somewhere the message comes on the App right away, so you will identify the problem and its location immediately and a vacuuming robot's battery will not die somewhere.
It lacks a sensor to the top because goes under the low furniture and then beeps about this problem.
In the beginning, it bumps into approximately every item but for the next time it "keeps in mind" the furniture location and maneuvers between them.
Only one tower is in the kit.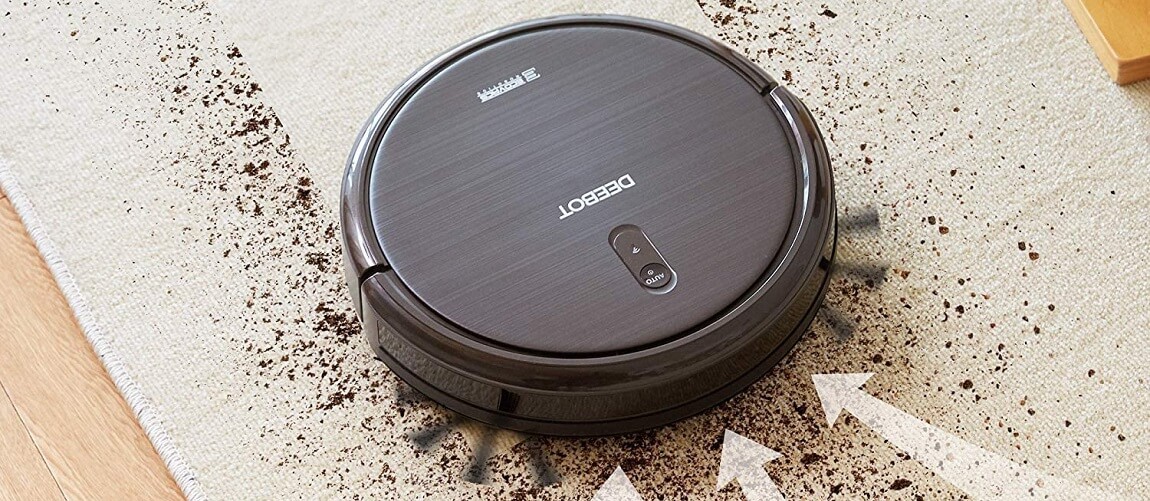 For more demanding users is this robotic vacuum that can be mainly controlled remotely via Wi-Fi. Also, the following model better performs on a carpet. Despite the low price, the DEEBOT N79S is supported by a mobile app. Thus for those who are used to controlling their house devices via smartphones, it is a perfect choice. It can be connected to Alexa but not to Google Assistant or Samsung SmartThings. Also, it is stated that it is meant to deal with carpets but don't expect too much from this Wi-Fi robot vacuum of the entry level. This model can easily work during the night due to its quiet performance.
It has a time scheduling function, so it will be suitable for those who left it to do the cleaning on its own.
It is wide, thus it covers a broad territory at once, and consequently, it copes with cleaning faster.
Air filtration is included.
It does not have a virtual wall, so be ready to restrain it from undesirable places by yourself.
Not the vacuum cleaner but Wi-Fi network malfunctions occasionally: it can require a couple of restarts before the setup process completed.
This good robot vacuum is strikingly cheaper than similar models, but it does cleaning flawlessly (both carpets and hard floors). However, it lacks air filtration and remote control which other models at the same price have. Battery life is sufficient, so this robotic vacuum cleaner will be able to clean up the entire flat in one session. It has upgraded brushes, now they have different lengths, thus any dust won't be missed. So, if you are concerned about cleaning only, this robot vacuum under 300 will become a good helper but don't expect any extra abilities.
It has a smooth transition from a floor to a carpet (but not through the borders).
One battery charge is enough for a complete cleaning session for a large house (with a couple of floors).
Despite being bulky, it manages to clean up corners completely.
The battery doesn't have a light indicator, so it isn't clear when the charging process is completed.
It isn't able to deal with long threads and hair, so be ready to cut it and remove a side brush manually.
It is effortless when it sticks under or between the furniture; it makes few lame attempts and stays in the place.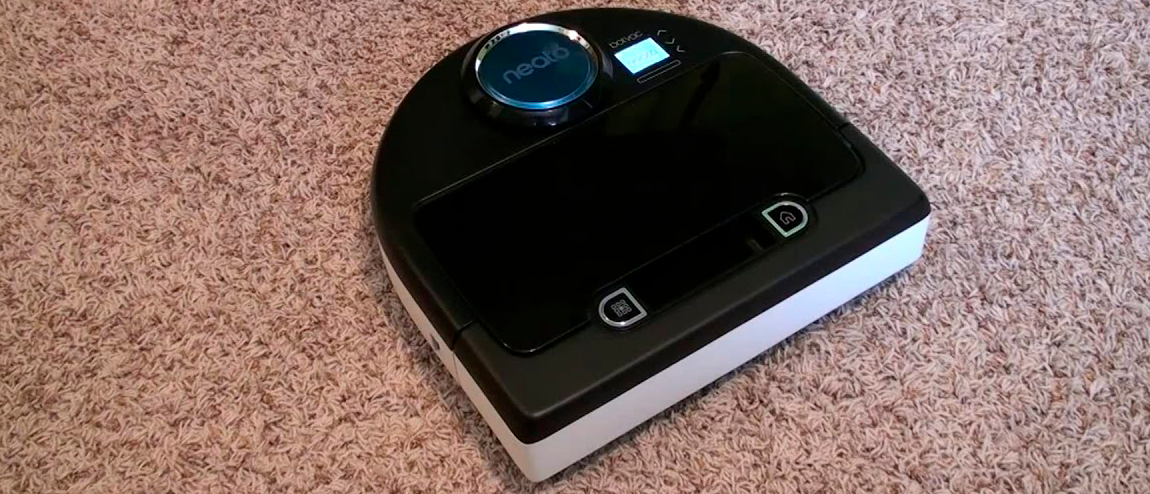 The Neato Botvac D80 is an unbeatable top-rated robot vacuum at least in its niche due to its supermassive dustbin capacity — 800 ml, a great using area — 3000 square feet. Also, it stands out by its D-shape form that fosters a cleaning process, getting to deem nooks. The QNX operating system doesn't let it bump into the furniture. The LCD screen lets you do a spot cleaning in one button push. This device outstrips its more expensive counterparts in hair picking performance.
The Neato Botvac D80 includes Drop Sensor Protection, which is perfect, but there is always but. It is pretty loud (60 dB), but no louder than the usual robotic vacuum. Also, there is a minor drawback – a lack of a remote control, thus an owner needs to schedule the robot directly on the vacuum.
It is fully packed with protective elements such as Drop Sensor Protection, Anti-Collision, and Protective bumpers.
Charging time is relevant to its work time – no more than 3 hours for 90 minutes of work.
The vac is small, so it has a smaller coverage area, about 35 sq. ft., which will take a longer time to go through the whole area per cleaning.