Roborock E35: Robotic Vacuum Cleaner with 2000 Pa Suction Power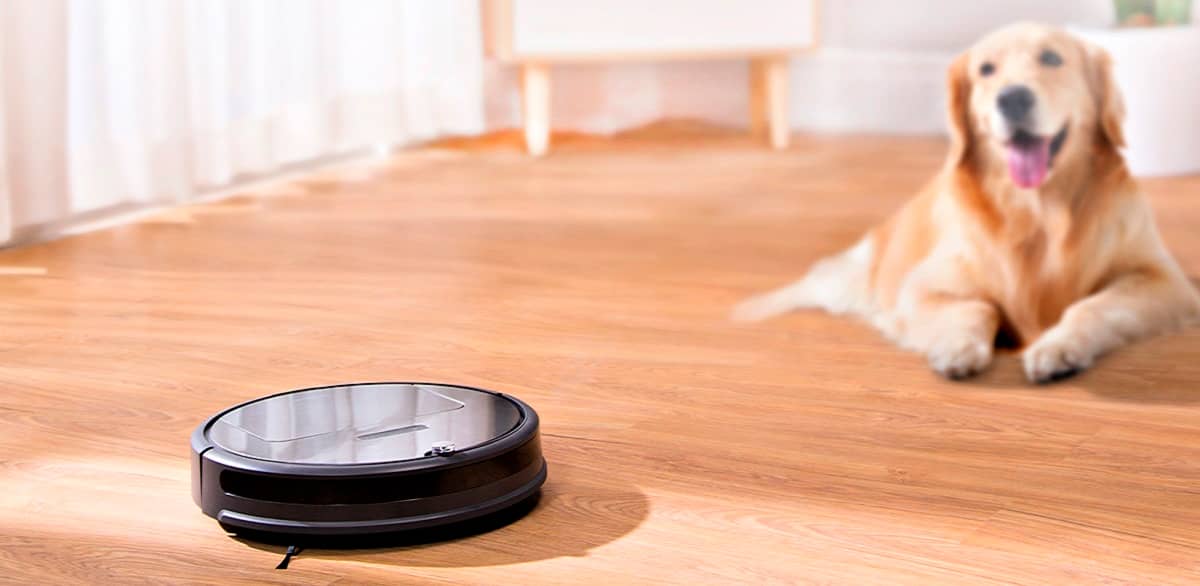 The Roborock E35 can compete with upright vacuum cleaners in terms of efficiency, thanks to its impressive suction ability and powerful battery that allows working for more than 2 hours. It accommodates a lot of other high-end features while remaining reasonably priced.
Dimensions
The cleaner has 14 inches in diameter and 3.5 inches in height, and weighs around 7 pounds. It can hold a 640-ml dustbin. It's big enough to be emptied once a week if the cleaner runs every day.
Features
The Roborock E35 is a good alternative to the super-popular Roomba line of cleaners, the majority of which are quite expensive. For example, it shares many features with the Roomba 880, such as a large dustbin capacity and a smart navigation system.
The unit employs a dual-gyro system and dual-optical motion tracking sensors to plan the cleaning route and navigate the floor surface. However, it occasionally loses sync with the map. This may cause the cleaner to get lost and stuck.
The numerous sensors allow the E35 to detect nearby walls, furniture, cliffs, etc. I've also noticed that it doesn't get stuck in front of toys, piles of clothes, cords, and other objects (like many other models do). It just slides around them and continues cleaning.
The Roborock E35 robot vacuum and mop cleaner has one of the highest maximum suction power levels available in robotic cleaners—2000 Pa. It's more than enough to pick up debris of various sizes on both the floor and carpet surfaces. The vacuum also comes with a mopping attachment, so it sweeps and mops simultaneously for more effective cleaning. Thus, it also can help you get rid of various spots.
This bot drives with the help of one omnidirectional wheel and has a basic line-by-line cleaning pattern. According to the Roborock E35 manual, this wheel allows the cleaner to get on surfaces that are up to one inch tall, but it actually struggles to get on a carpet that is about half an inch thick.
The unit is controlled through the MiHome app. There you can create cleaning schedules, view a live map while the unit cleans, and even remotely control its movements. Unfortunately, it's impossible to set the no-go zones for the cleaner using this map. In the app's menu, you'll find 4 suction settings:
Silent
Standard
Strong
Max
In terms of the Roborock E35 maintenance, you'll have to change the filter (depending on how frequently the unit cleans) and wash the mop after each cleaning. You won't have to worry about the charging since it has a self-charging feature.
In spite of a couple of disadvantages, this unit has a great feature set as for its price. So, it can get a score of 8/10 points.
Design
The color design of this circular unit combines the two most neutral colors: black and gray. It's surrounded by a bumper that protects the cleaner from collisions. The dustbin is located under the flip-up cover, so it's very easy to get to it and put it out. There are also 3 touch-sensitive buttons on the top panel that are located in one row: Power, Dock, Spot cleaning.
I like how minimalistic the design is. There are no unnecessary buttons that you will never use. I give it a 10/10.
Conclusion
Summing up this Roborock E35 review, I can say that this model is a good alternative to expensive cleaners. It has nearly the same features (better battery capacity, high suction level, and others) but costs less.