How can this article help me?
If you have been excruciating yourself about the choice of the best robot vacuum for a long time already, you are about to find the answer to this everlasting question because you have stumbled upon not only a robot vacuum cleaner rating with one 'universal ideal' on the top but it includes several rankings according to the specific needs: a price, flat size, a floor type, pet hair, etc.
However, answer some pivotal questions for you before this article will state what you should pay attention to:
Observe the territory – take into consideration the total area of your apartment – the battery life choice will depend on it; what colors do you have in the interior – even a good robot vacuum can bump into light furniture or miss dark colored spots on the carpet, detecting them at the end of the surface and stop going further; do you have predominantly hardwood, carpets? What is the texture of these surfaces (parquet, linoleum, fluffy carpets or with a short nap)? It will influence the brush types choice. Are there steps and borders?
Do you plan to clean during your presence at home or when you are out? Your answers will influence a bearable level of a vacuum's noise and its scheduling options, the Apps, wireless connectivity.
Do you have domestic animals? It will reflect on the level of the vacuum's function.
What budget do you have? This question is closely related to the firs on because the highest rated robot vacuum will have useless features for you. So, firstly define an acceptable amount of money that you are ready to pay for a vacuum bot and then look up for the required features in the suitable price range for you.
Your health state – do you need advanced air filtration?
The top robotic vacuum in each category
The following info is appropriately structured according to your needs. Glance through the headings and stick to the most appealing one.
The best robot vacuum for pet hair and carpets
iRobot Roomba 980 − the best robot vacuum for a carpet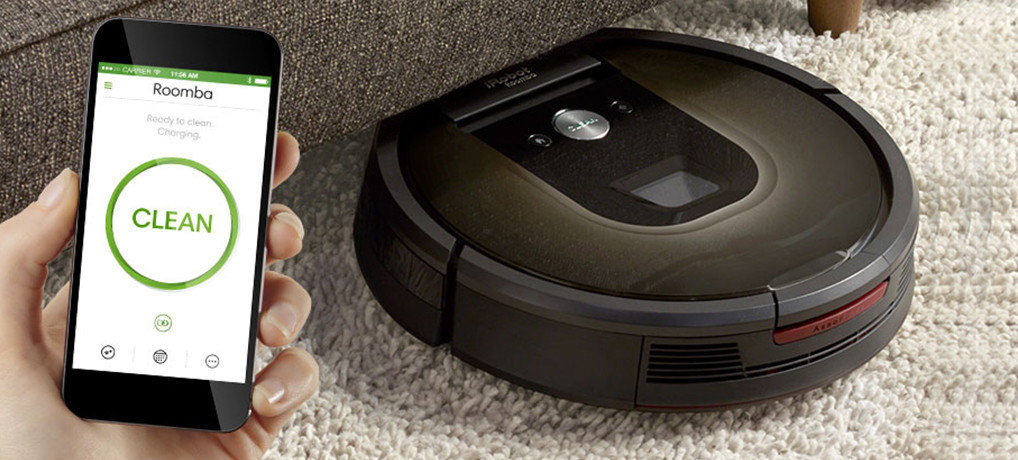 In case you're the owner of a cozy house full of carpets and in addition, you have fluffy domestic animals this variant of a cleaning bot, the best robot vacuum for shag carpet and pet hair will be useful for making a final choice. Tangle-free brushes, powerful suction, and maneuverability make iRobot Roomba 980 the king of the hill in terms of carpet cleaning. This one can be called the best robot vacuum for high pile carpet, because of the smooth transition from bare floors to a tall rug. In addition, it comes with HEPA filters to grab risen dust and small particles into the air.
Neato Botvac D80 – the best robot vacuum for pet hair
A massive dustbin – 800 ml makes it a perfect candidate for one of the best robot vacuums for pets' owners because it can cover the whole place without demanding to change a dustbin or starting to spill dust here and there. Also, a side brush has been added for more effective edge cleaning as well as Combo Brush - for effective pet hair collecting from both hardwood and a nap carpet.
The best budget robot vacuum
iRobot Roomba 620 – the best budget robot vacuum
In case, you understand that profound vacuum cleaning is enough for you and you don't need more advanced device as a floor sweeping robot or the smallest robot vacuum the following model will grab your attention. For $300 iRobot Roomba 620 is one of the best vacuums that don't rob the bank due to its compatibility with all floor types and a capacity of auto docking at such a bargain price. This cleaning robot isn't used to bumping into the furniture but in case it has soft touch bumpers. Not all more expensive models have spot detection capability when this vacuum bot does.
Eufy RoboVac 11S – a cheap robot vacuum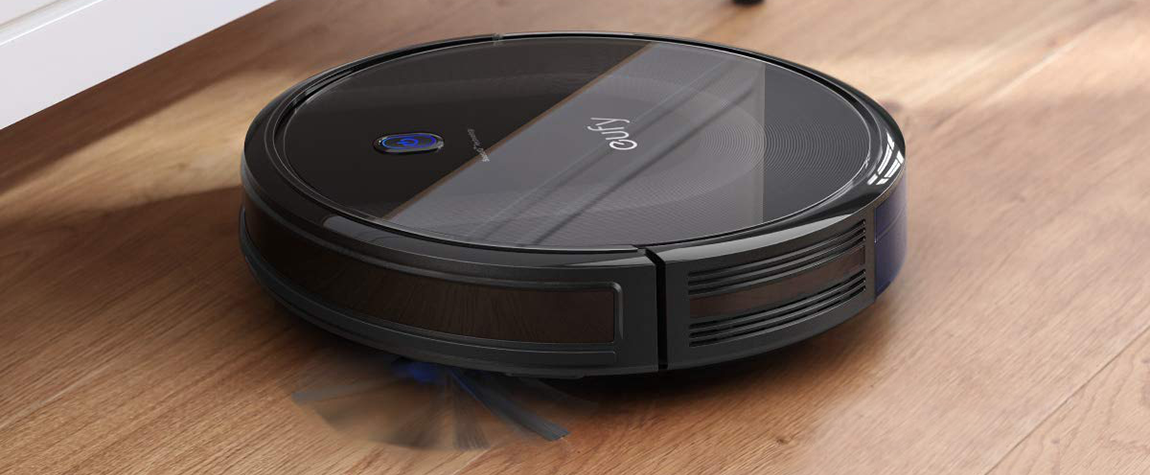 You don't need to spend a fortune to get a small enough vacuuming robot, which is able to clean every nook under the furniture and does it quickly and in silence (it's one of the quietest models that has been tested). It can be considered as the best value robot vacuum also, for its sufficient battery life and equally good performance of different types of surface in addition to the pleasantly low price.
The best robot vacuum for tile, wood, and hard floors
iRobot Roomba 650 – the best robot vacuum for bare floors

If you're still bewildered by the question 'are robot vacuums safe for wood floors?' the iRobot Roomba 650 vacuum bot is a perfect example of a gentle behavior with hard surfaces. The iRobot Roomba 650 vacuum cleaner can be considered the best robot vacuum for wood floors because it's powerful but gentle to a bare surface. This model has dual floor-cleaning rotating brushes and edge-sweeping brushes that work over the brim area. As a result, it not only cleans concrete floors as it was meant for it as the best robot vacuum but also, it doesn't stick on the edge of a carpet and a floor.
The best robot vacuum for a large house
iRobot Roomba 890 – the best robot vacuum for whole house
Measurements of your place dictate some demands for a vacuum robot: battery longevity, a dustbin capacity, and maneuverability on different types of surfaces. Thus, check up Roomba 890 that can fit these measurements. The Roomba 890 smart robot cleaner is able to deal with all types of surfaces around the house, so you can leave it alone and don't be afraid of it being stuck. It's the best robot vacuum for a whole house that is able to clean several rooms at one cleaning session without tangling the brushes (it has tangle free extractors) and airflow accelerator that boosts its efficiency.
You can set the cleaning up when you're out, in these terms, it's completely self-sufficient, however, this automatic vacuum continues vacuuming even when the dustbin is full, so it needs a minor supervision.
Buyers guide
Is a vacuuming robot capable of climbing stairs?
No, it's absolutely impossible, at least in this world. Robot vacuums aren't able to clean stairs, so don't believe in 'cutting-edge technology' in just another advertisement. It's impossible due to several factors. Firstly, a cleaning robot has an edge detector that prevents it from falling, so it can't come close to the step end or go down. Secondly, a robovac isn't ergonomic for climbing: it predominantly has round shape and doesn't have legs. And finally, robotic vacuums are bigger than a step, thus it even couldn't place there.
Can a robot vacuum transit from hardwood to carpet?
Yes, most robotic vacuum cleaners are versatile and can deal with different types of surface. More expensive the device is, less the robovac stumbles on the border between these surfaces. In addition, pay attention to the suction, in case you are the owner of a carpet living room. Long nap rags need more powerful vacuum cleaners. Also, sensors are important; they automatically adjust to the surface type and sweep or suck in. For example, Roomba and iRobot models that were overlooked in the article grab dust and debris from both surfaces thanks to the extractors that counter-rotate. Speaking about the weight of the robotic vacuum cleaner, it is important because too heavy one will cause scratches on the hardwood but too lightweight won't be able to get through the carpet with a long nap. So, pick up the middle one about 8 pounds.
How long does it take to charge a robot vacuum?
On average, it takes three hours. Note! Various factors can influence this figure: from vacuum's weight to cleaning session longevity (from 60 to 120 minutes). Also, keep in mind that the surface matters: a vacuum bot charges faster on a hard surface in a cool dry area because direct sunlight or hit, in general, can damage the battery.
Most robotic vacuums stop a cleaning session, if a battery is near to die and go to the charging station, however, in case a cleaning robot has stuck under the furniture or closed itself in the bathroom, it will stay there till 'death'. To avoid such a situation, pick a model with the App, in order to receive a message, if a robovac is in a problem.
Go to the core of the matter
In order to extract the most essential info – parameters and figures – you are able to make a head to head comparison of the earlier analyzed models. Choose the best rated robot vacuum according to your evaluation and match it to another model that grabbed your attention but you want to get to know them more precisely. Create your own comparison chart of two chosen models and find the best robot vacuum from a table full of data sorted according to the output figure in different aspects.